Despite being very busy in lab (where I'm certain I'm going to do a real experiment any day now), I have managed to get a little bit of knitting done. I decided to bite the bullet and knit myself a sweater.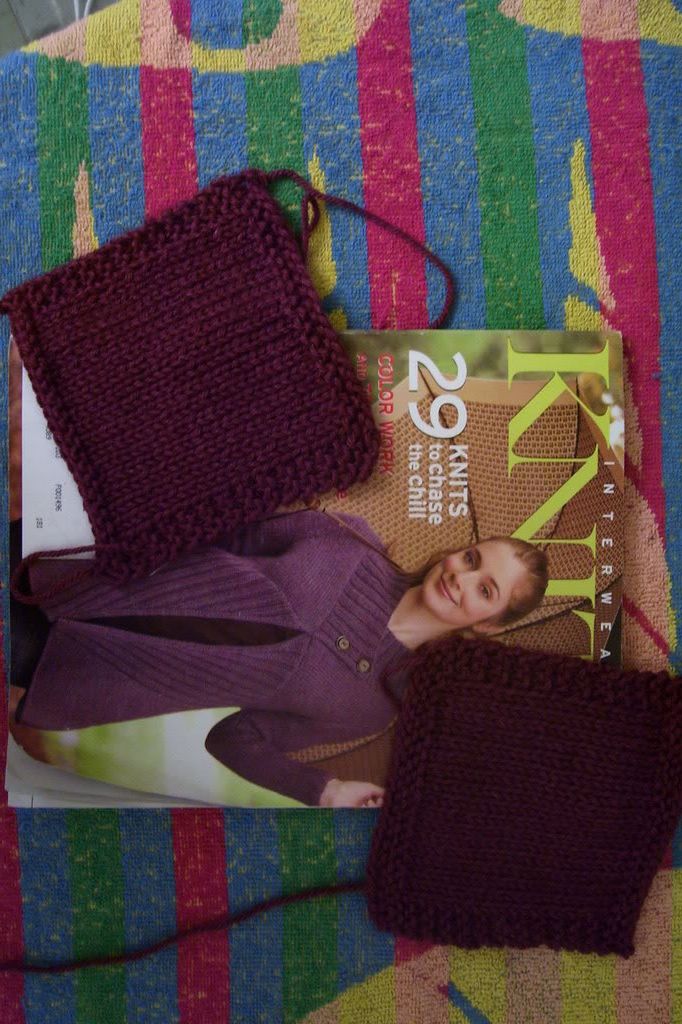 I'm knitting the cover project from the fall Interweave Knits magazine. Well, I will if I ever get gauge. I've knit 2 swatches and I'm still going down needle sizes. I'm even being good and blocking the swatches. Normally I don't go in for this whole swatch thing, but I figure when knitting such a big item it's comforting to know that you did your best to make it come out right. The yarn is
Andean Silk
in Sangria from Knitpicks. It's an alpaca and silk blend and very soft. On my screen the yarn looks more purply than in person.
In other news, my nephew is the cutest baby ever!